Go back
Winners revealed for 2015 Buyers Power List
August 4, 2015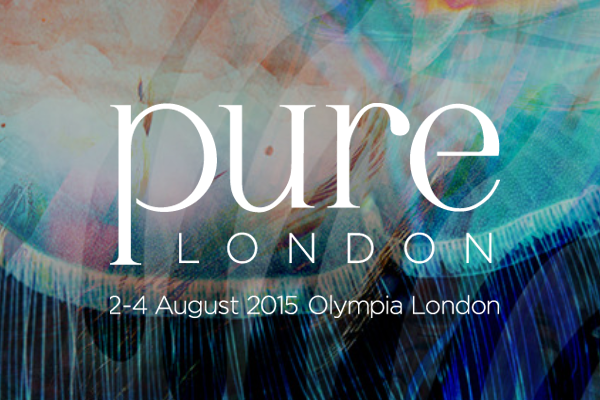 Pure London last night announced the all–‐important winners for its 2015 Buyers Power List in association with global foresight business, WGSN. The prestigious awards took place following a busy second day at the fashion trade event, presented by the show's portfolio director Julie
Driscoll, and Sara Maggioni, Retail & Buying Director at WGSN.
Prior to the winners' announcement, the shortlisted buyers and buying teams were asked to peer nominate within their respective categories; these included awards for the best independent, multiple, department store and online retailer, as well as individual awards for buyers across womenswear, menswear, footwear and accessories.
The nominations then compiled a list of finalists and worthy winners, whose keen eye for fashion–‐forward product continue to keep their stores ahead of the game, setting the benchmark for all retail buying. The winners for the Pure London 2015 Buyers Power List are as follows:
Best Independent Buying Team, sponsored by AVOCA:
Havetolove (Finalists: Sisters Boutique, Abi Fisher, Javelin, Pamela Shiffer)
Best Multiple Buying Team:
Anthropologie (Finalists: John Lewis, Morley Stores, Topshop)
Best Department Store Buying Team:
Hoopers (Finalists: McElhinney, Bentalls, Fenwick)
Best Online Buying Team, sponsored by Pure Shanghai:
Atterley (Finalists: Thecorner.com (Yoox), ASOS, Avenue 32, SAXA)
Best Individual Womenswear Buyer: Lauren Ferguson,
Sisters Boutique (Finalists: Lipsy, The Women's Society Boutique, Lux Fix, A Hume Country Clothing)
Best Individual Menswear Buyer:
Ravi Grewal, Stuarts London
(Finalists: End Clothing, TOPMAN, Harvey Nichols)
Best Individual Footwear Buyer:
Gerry Demopoulos, Tower London
(Finalists: Gina Ricci, Sole Trader, Kurt Geiger)
Best Individual Accessories Buyer:
Jan Shutt, Sunday Best (Finalists: Anne Furbank, Wolf & Badger, Boticca)
Julie Driscoll commented; "These awards shine a spotlight on those buyers and buying teams that continue to strive and make a significant difference to the fashion retail industry. We are proud to host the Buyers Power List as a completely industry–‐led competition; these worthy winners have been selected by their industry peers and we would like to thank all involved in the nominations process for making this year's competition so closely fought."
Sara Maggioni added; "We are delighted to have partnered with Pure London for the 2015 Buyers Power List awards, celebrating the very best of British buying across the fashion and footwear retail industry – a core part of our business at WGSN. Congratulations to all of the winners and those shortlisted on their achievements this year."
Lauren Ferguson of Sisters Boutique commented on her win; "I am over the moon to know that I have won Best Individual Womenswear Buyer through the votes of my peers, who have some incredible businesses. It is very special and means so much to me."
Pure London will close its doors on its Spring Summer 16 edition today, following a buoyant two days of unrivalled buying. For more details and to see highlights from the show so far, please visit www.purelondon.com. The show will be open until 4pm today at Olympia London.
For more information or to request high‐res images, please contact Bethany Hutchings at Good Results PR:
E: bethanyh@goodresults.co.uk
T: 0203 397 5180
About Pure London
Pure London is the UK's leading trade fashion buying event, representing womenswear, footwear, accessories and young fashion. Organised by i2i Events Group, it takes place every February and August. The show offers buyers from UK and international independents, multiples, department stores, etailers and mail order, the opportunity to discover collections launching for the season ahead from over 800 brands, attend catwalk shows and hear from their peers and other industry experts in valuable seminars and workshops. www.purelondon.com
About i2i Events Group
i2i Events Group delivers world-class exhibitions and large scale events in key sectors including home and gift, fashion, retail, healthcare, energy, environment, education, technology and media. Its portfolio of world-wide events includes World Retail Congress, Bett, Spring Fair, RWM, CWIEME, BVE and Pure London. It prides itself on opening up possibilities for its customers and each year brings more than 250,000 decision makers together to network, source, test, buy and sell brilliant products, services, ideas and solutions. The company is headed up by Mark Shashoua who joined EMAP as Group MD of EMAP Connect in November 2011 and became CEO of i2i Events Group in March 2012. i2i Events Group is powered by Top Right Group, formerly known as Emap International Ltd.
About WGSN
WGSN is a global foresight business. Our experts provide deep insight and analysis of consumer, fashion and design trends. We inspire our clients to plan and trade their range with unparalleled confidence and accuracy. Together, we Create Tomorrow.
WGSN is the World's Global Style Network, comprising of market-leading products including WGSN Fashion Trend, WGSN Lifestyle & Interiors, WGSN INstock, WGSN StyleTrial, and WGSN Mindset bespoke consulting services.
For more information, please visit www.wgsn.com