Go back
WGSN AND PEJ GRUPPEN JOIN FORCES TO DRIVE GROWTH IN DENMARK AND NORWAY
August 3, 2015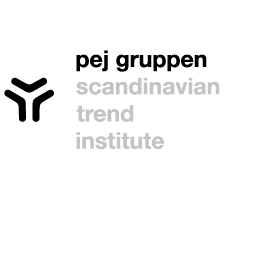 DENMARK – 3 AUGUST 2015 – WGSN, the global foresights business specialising in consumer, design and fashion trends, has today signed a partnership with Scandinavian trend forecaster, Pej Gruppen, to drive growth in Denmark and Norway.
WGSN is a market-leader, with a customer base of over 75,000 users across 6,000 global businesses including New Look, Marks and Spencer, Coca-Cola and Nike. Pej Gruppen is a Denmark-based business with 40 years of local market experience and strong connections with the growing Scandinavian fashion and lifestyle industries.
"The partnership will enable strong growth for both businesses by combining Pej Gruppen's local market presence and knowledge with WGSN's global reach and powerful trend services," said Thorsten Traugott, Executive Vice President EMEA at WGSN.
WGSN has an established presence in Sweden and 65 customers across Denmark and Norway, including global clothing and accessories company Bestseller that was founded in Denmark.
"The fashion and lifestyle industries in Norway and Denmark are picking up after the global crisis with an increase in demand nationally and for exports. By joining forces with Pej Gruppen, we are well-positioned to realise our Scandinavian growth strategy and inspire the exciting fashion and lifestyle businesses that exist across the region," said Mr Traugott.
Louise Byg Kongsholm, CEO of Pej Gruppen, said: "Pej Gruppen is a leading trend forecaster in Norway and Denmark. Over 40 years, we've built our business through providing our own insights and partnering with market leaders to bring international expertise to Norway and Denmark. WGSN's digital trend services are the perfect addition to our existing portfolio of trend publications, inspiring innovative product development in the region."
As part of the partnership agreement, Pej Gruppen will be building a new WGSN sales team based in Denmark.
ENDS
For more information, please contact:
Samantha Vogts, +447 462 855 757, Samantha.vogts@ogilvy.com
About WGSN
WGSN is a global foresight business. Our experts provide deep insight and analysis of consumer, fashion and design trends. We inspire our clients to plan and trade their range with unparalleled confidence and accuracy. Together, we Create Tomorrow. www.wgsn.com
WGSN is the World's Global Style Network, comprising of market-leading products including WGSN Fashion Trend, WGSN Lifestyle & Interiors, WGSN INstock, WGSN StyleTrial, and WGSN Mindset bespoke consulting services.
For more information, please visit www.wgsn.com
About pej gruppen
pej gruppen – scandinavian trend institute is a privately held trend forecasting company established in 1975. Clients are mainly professionals within the lifestyle industries, i.e. design, fashion, interior, retail and food, in both Denmark, Norway and Sweden.
We forecast trends and consumer behaviour, arrange conferences, seminars, hold key note speeches, publish books and reports, and do a wide range of consultancy work. We also publish three magazines; TØJ – Fashion & Business Trends, 365DESIGN, and TID & tendenser. Furthermore, we publish our own seasonal trend books for fashion and interior, a yearly trend book on food trends, and are agents on a wide range of the world's best trend publications.