Go back
WGSN launches Lifestyle & Interiors trend platform in China
September 7, 2017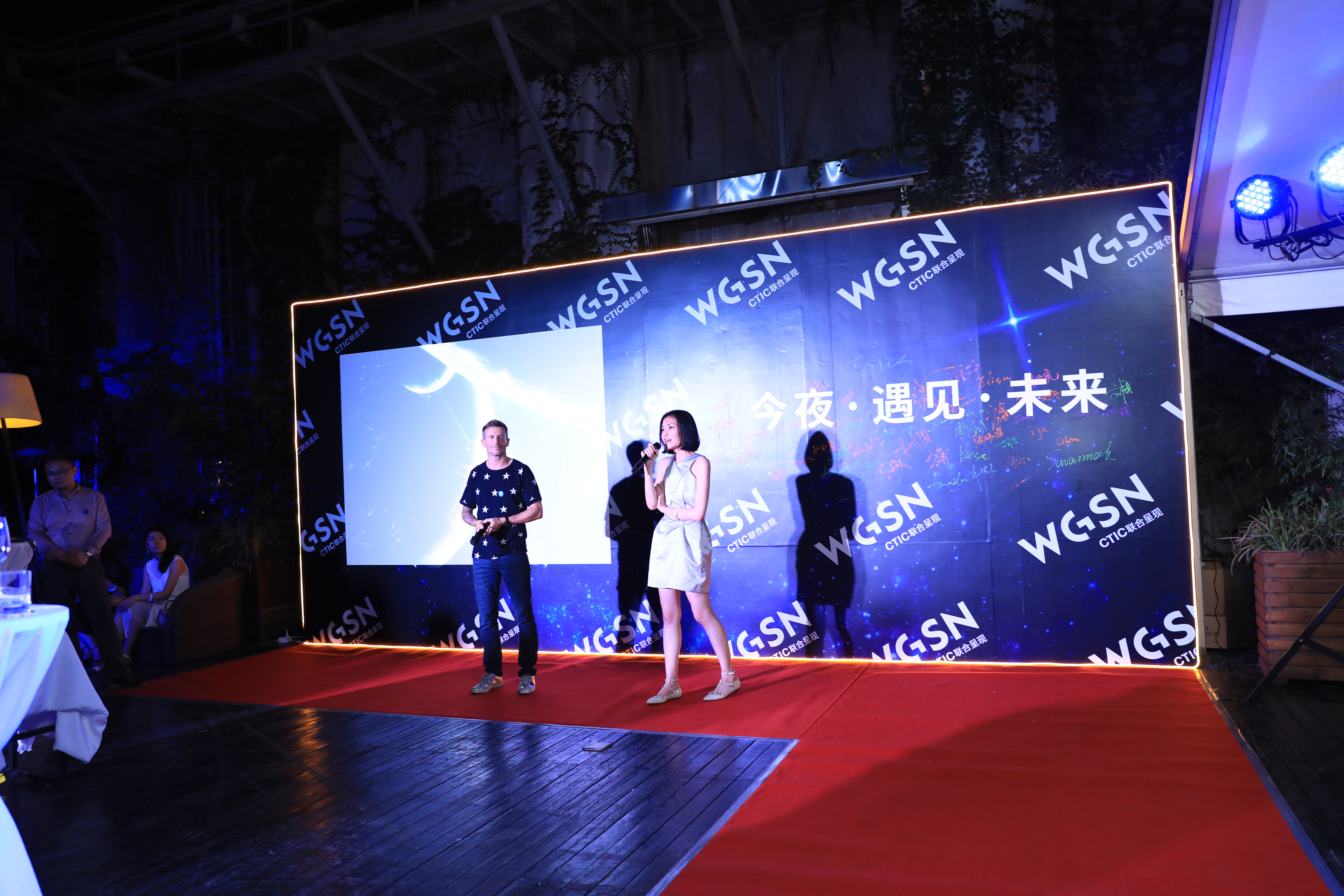 25 August 2017, Shanghai – WGSN, the global trend authority, is excited to announce the launch of WGSN Lifestyle & Interiors – the only global trend forecasting service and product development tool specifically designed for the hospitality, lifestyle and interiors industries.  The product is currently used by 1,300 customers across 95 countries globally. WGSN decided launch the product in simplified Chinese to support Chinese companies gain a better understanding of trends in the growing lifestyle and interiors sectors. As an example, the wellness market alone is worth $3.7 trillion and wellness tourism is currently growing at a rate of 14% annually compared to the overall industry's 6% growth.
"Consumers demand increasingly more from the products and environments which make up their everyday lives.  This makes it more difficult for retailers and designers to keep up and make smarter and faster decisions," Lisa White, Head of WGSN Lifestyle & Interiors commented.  "WGSN experts know what's next through data, analysis and research.  The team evaluate consumer signals to identify the trends that will shape the lifestyles and interiors markets.  Our latest insight shows that even the more traditional interiors and home sectors are in need of lifestyle information that puts their products into perspective."
Zhang Wei, General Manager from WGSN China, remarked: "The launch of  WGSN Lifestyle & Interiors in Chinese shows the commitment of the company to the Chinese market.  At WGSN, we place our customers' best interest at heart. With the growing interest in lifestyle in China, the new WGSN Lifestyle & Interiors is poised to help the industries to succeed in meeting the demands from the consumers."
WGSN Lifestyle & Interiors delivers specialist trend intelligence across the design and retail sectors.  Split into 13 interiors and 10 lifestyle categories, the content offers in-depth insight, trends and product development tools for every home décor category plus all the key categories in the wider lifestyle market including wellness, industrial and experience design, kids' lifestyle, seasonal gifting, food and drink, consumer electronics others.
WGSN Lifestyle & Interiors content includes
contributions from international thought-leaders;
extensive seasonal key item directions;
colour forecasts;
market reports;
material research;
coverage and analysis from than 200 fairs, markets, festivals and exhibitions yearly;
international industry, retail and consumer research news updated daily;
key information linking consumer product and lifestyle factors.
To celebrate the launch, a VIP event was hosted at M1NT Club on Aug 18 2017.
About WGSN:
WGSN (www.wgsn.com) is the world's leading trend authority for creative thinkers in over 94 countries. Our services cover consumer insights, fashion and lifestyle forecasting, data analytics, crowd-sourced design validation and expert advisory services. We help drive our customers to greater success. Together, we create Tomorrow. WGSN is part of WGSN Limited, comprising of market-leading products including WGSN Fashion, WGSN Instock, WGSN Barometer, WGSN Lifestyle & Interiors, WGSN Styletrial and WGSN Mindset, a custom advisory business. WGSN is an Ascential company. WGSN.com
About Ascential plc:
Ascential is a global business-to-business information company that informs and connects the business world in 150 countries through market-leading Exhibitions & Festivals and Information Services.
Ascential powers the prestigious Cannes Lions festival for the branded communications industry, the world's premier payments and financial services congress Money20/20, Spring Fair/Autumn Fair, the global trend forecasting service WGSN, environmental risk data business Groundsure, e-commerce analytics provider One Click Retail and MediaLink, the strategic advisory and business services firm.
Ascential's premium products enable focus, growth and value. The company provides customers with world class content and connections empowering their businesses to be the best informed and best connected. www.ascential.com
For more information, images or interview requests, please contact:
Janice Lai
Janice.Lai@wgsn.com
+852 9770 7107