Go back
WGSN INstock Wins Silver in Best in Biz Awards 2014
December 3, 2014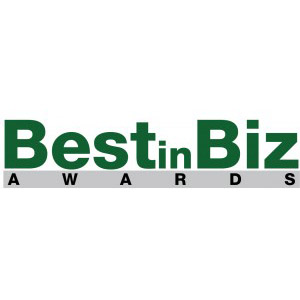 WGSN INstock has been named a silver winner in Best New Product of the Year (Enterprise) in Best in Biz Awards 2014, the only independent business awards program judged by members of the press and industry analysts.
Bridging the gap between product design and trading on the retail floor, WGSN delivers strategic intelligence, inspirational trend forecasts and actionable data insights to style-led companies.
Sourcing millions of data points from 11 million SKUs every day, WGSN INstock uses advanced data science to enable fashion companies to make better buying and pricing decisions throughout the product lifecycle.
Best in Biz Awards' fourth annual North American program was its most competitive yet. As in previous years, the fourth annual program in North America featured a large and distinguished judging panel comprised of members of the media who reviewed and scored the hundreds of award nominations. More than 550 award nominations were received this year in a variety of company, executive, team, and product focused categories. Nominations were fielded from public and private companies of all sizes, from virtually every major industry and region in the U.S. and Canada
"This award underscores the importance of Data on Demand to the enterprise and the leading position that WGSN INstock has taken in delivering the actionable insight that businesses rely upon," said Jose Papa, CEO of WGSN. "We are thrilled to have been recognized by the judging panel of top industry influencers."
Winners of Best in Biz Awards 2014 were determined based on scoring from an independent panel of 53 judges from highly recognized newspapers, business, consumer and technology publications, radio outlets, and analyst firms. In addition to the numerous judges returning from previous panels, this year's 53-person judging panel included several worthy additions to this high-profile group. The panel included contributors to AdWeek, American Banker, Android Central, Atlanta Tribune, Boston.com, Buffalo News, Business News Daily, Chip Design Magazine, Computerworld, Connecting Women Radio, Consumer Affairs, Crain's New York Business, CRN, Detroit Free Press, Digital Trends, ECT News Network, Entrepreneur, eWeek Channel Insider, Fierce Online Video, IDB Ventures, IEEE Institute, Inc. Magazine, InfoRisk Today, Information Week, Journal Times, King Features Syndicate, L.A. Biz, Lab Reviews, Law Technology News, Marketing Profs, MediaPost, Miami Herald, Motley Fool, New York Observer, NorthBay Biz, PC Magazine, peHUB, Phoenix Business Journal, Quad-City Times, San Jose Mercury News, Silicon Valley Business Journal, Small Business Digest, Tech Cocktail, Tech-Gaming, TheDeal.com, Upstart Business Journal, Venture Capital Journal, Wired, Xconomy and ZDNet.
For a full list of gold, silver and bronze winners in Best in Biz Awards 2014, visit: http://www.bestinbizawards.com/2014-winners.
About WGSN
WGSN provides strategic intelligence, inspirational trend forecasts, and actionable data insights to style-led companies.
In a world of technology enabled consumers, a wrong decision can cost millions. WGSN's unique and innovative products and services enable the 75,000 global users to reduce risk and make better-informed business decisions. WGSN has trends and intelligence hubs in Sao Palo New York, Hong Kong and London and has 16 offices around the world.
WGSN INstock interprets the e-commerce catalogues of major retailers and brands across North America, the United Kingdom, and Australia to enable fast, confident trading decisions for commercial teams.
About Best in Biz Awards
Best in Biz Awards recognizes top companies, teams, executives and products for their business success as judged by established members of the press and industry analysts. Best in Biz Awards honors are conferred in two separate programs annually: North America, and International. Entries will begin to be accepted in the Best in Biz Awards 2015 International program in January 2015. Any organization worldwide may participate in the International program in any of the more than 60 company, department or team, executive and product categories. For more information about the entry process and categories in the International program, please visit: http://intl.bestinbizawards.com.