Go back
WGSN INstock shortlisted for best tech start-up in Drapers Digital Awards 2015
February 13, 2015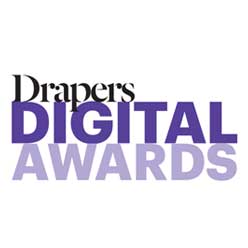 WGSN INSTOCK SHORTLISTED FOR BEST TECH START-UP IN DRAPERS DIGITAL AWARDS 2015
Best Tech Start-up is a new category in Drapers Digital Awards
LONDON – 13 February 2015 – WGSN, global leader in trend forecasting and trend data, has announced today that its online retail analytics tool, WGSN INstock, has been shortlisted for Best Tech Start-up in Drapers Digital Awards 2015.
WGSN INstock was devised by WGSN's in-house specialist team, in consultation with industry executives, to meet the specific needs of the retail industry. The tool uses advanced data science to enable fashion companies to make better buying decisions. Over 40 million data points are sourced from websites across 12,000 retailers and brands and presented back in a simple, visual format. These data and analytics enable sharper buying and merchandising decisions to drive competitive edge.
Jose Papa, CEO of WGSN commented, "I am delighted that WGSN's first retail data insight tool has been selected to feature in the Best Tech Start-up category in this year's Drapers Digital Awards.
"WGSN INstock is an indispensable tool for creative and future-focused fashion retailers. Currently, we track over 12,000 retailers and brands in the UK, Australia, America, Spain, India and Germany. We have access to the most up-to-date data available in the market and are planning to add more retailers to our product in all regions."
Sansan Chen, Executive Vice President of Product at WGSN, said, "We have accomplished a great deal between starting work on the product in June 2012 and coming to launch in September 2013. We started with a focus on women's apparel, but in 2014, we have added new categories including women's footwear, and men's and kid's ranges.
"Our customer base has grown globally as we have expanded our data scope; we now have customers in markets across four regions.
"Moving into 2015, WGSN INstock will continue to develop to meet the evolving challenges facing the retail industry. We are trialling new tools to interpret the data and time-saving technology to create an efficient and effective user experience."
The full shortlist of nominees and categories is now available from the publication's Twitter page, website and magazine. The awards will take place on April 30th 2015.

About WGSN
WGSN is the world's leading strategic style intelligence and trend forecasting business. It combines cutting edge technology, big data and passionate experts to enable creative companies to make smarter business decisions.  WGSN provides challenge, knowledge, inspiration and insight to our partners and clients to create a more innovative tomorrow.
The company employs more than 450 people, including journalists, trend specialists, designers, data scientists and commercial consultants. With 17 years of industry experience and expertise, WGSN has a global network of four hubs and experts to support 85,000 users across 4,000 global brands in 87 countries.
WGSN's influence extends across retail fashion, beauty, interiors, lifestyle, customer experience, FMCG, automotive, leisure, branding and telecoms. The company delivers a wide range of services including digital subscription, daily trend and market intelligence, consultancy and data services, and customised solutions for specific customer needs.
The parent company of WGSN is Top Right Group, the international corporate media group. Top Right Group is jointly owned by Guardian Media Group and private equity firm Apax Partners.
For more information, please visit www.wgsn.com
WGSN EMEA Head Office: AirW1, 2nd Floor, 20 Air Street, London, W1B 5AN
About WGSN INstock
Launched in 2013, WGSN INstock is an online retail analytics tool from WGSN, providing superior in-market intelligence which allows retailers to make accurate decisions, fast.  It is designed to provide contextual data and insight for a range of job functions within the retail industry including buyers, merchandisers and C-level executives. Following its successful global launch, WGSN INstock is now used by over 700 professional buyers and merchandiser clients across nine countries and four regions. Market leaders rely on the WGSN INstock features, Competitive Shopper, Visual Data and Retail Dashboard to inform their decision making.
###
Press queries:
WGSN
Rajmeena Aujla, WGSN Press Office, London
Direct: +44 (0) 207 309 1134
Kevin Smith, Head of Marketing INstock, London
Direct: +44 (0)207 715 6562