Go back
  Final speaker line-up confirmed for WGSN Futures Hong Kong
July 11, 2017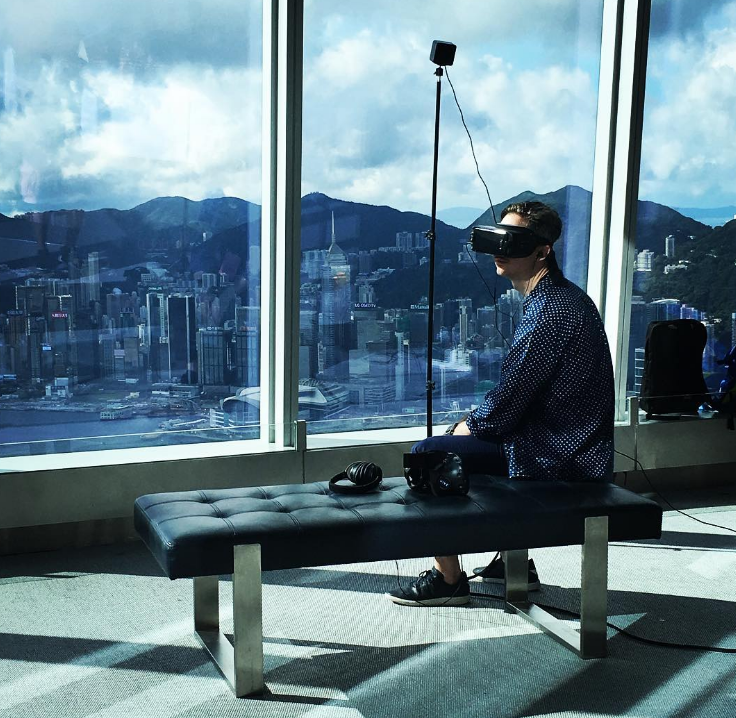 11 July 2017, Hong Kong – WGSN, the global trend authority, has confirmed the final speaker line-up for the Futures summit in Hong Kong, including CEO of Green Monday, David Yeung and design artist Stanley Wong aka anothermountainman.
Held at Sky 100, Hong Kong on Friday 14 July, WGSN Futures Hong Kong, the second of six international summits will see 200+ senior decision makers from leading fashion, retail, FMCG, lifestyle, tech and creative brands gather for a day of inspirational keynotes, provocative panel debates and exclusive insights into future consumer trends. Confirmed speakers and panelists also include Ross Garvie, Head of INFINITI Global Transformation & Brand; Richard Kelly, Chief Catalyst at Fung Academy, Fung Group; Karen Tam, AGM, Promotions & Marketing, Harbour City Estates Limited, Nashua Gallagher, Senior Manager B2C Marketing at Financial Times; and Simon P Lock, Founder and CEO of Ordre.com.
Paul Coxhill, Chief Marketing Officer at WGSN and moderator for the event commented: "WGSN believes creatives need to look outside their day-to-day work, even their industry, to stay relevant and innovative. We are bringing WGSN Futures to Hong Kong to challenge the way brands in the region see the world, inspire individual creativity and connect to WGSN's community in APAC."
The event will also see the presentation of the Future Creator Award, a collaboration between WGSN and Arts Thread. The initiative recognises top emerging talent from 2016/17 graduate artists and designers, giving young creatives a platform to showcase their work and gain exposure to some of the most exciting brands on the market. A total of seven graduates will be honoured at Futures summits throughout 2017, with Vaclav Mlynar, a graduate of the Royal College of Art in London, having won the first award at Futures London for his mixed reality board game KOSKI.
For ticket bookings, further information and the full speaker list visit www.wgsn.com/en/events/futures-summit/hong-kong.
ENDS
Notes to Editor
Speakers and themes of discussion at Futures Hong:
"The Future Consumer" by Lorna Hall, Head of WGSN Insight
"The Future of Connecting: The Chinese Consumer" by Pully Chau, COO, Cheil Greater China
"The Future of Wellness" by David Yeung, Founder, Green Monday & Green Common
"The Future of Fashion Business: Rewired by Technology" by Simon P Lock, CEO, com
"The Future of Retail: Malls 2.0" panel discussion moderated by Erica Ng, WGSN Senior Editor, WGSN Insight Asia Pacific, joined by Karen Tam, AGM, Promotions & Marketing, Harbour City Estates Limited, James Assersohn, Director, Retail Asia Pacific, JLL, Niels Monsieurs, Executive Producer of MediaMonks Shanghai & Benoit Lavaud, Group Digital Director, Bluebell Group
"The Future of Living Experience" Keynote by Lisa White, Head of WGSN Lifestyle & Interiors & The Vision
"The Future of Mobility" Interview with Ross Garvie, Head of INFINITI Global Transformation & Brand
"The Future of Learning: Hacking the Future", by Richard Kelly, Chief Catalyst, Fung Academy, Fung Group
"The Future of Creativity: The Honkers effect" moderated by Francis Wong, Executive Vice President, Global Creative Director, joined by Yeung Chin, Creative Director, anothermountainman (Stanley Wong), Designer and Creative Artist, Cherry Chan, PIC, The Mills, Nicholas Smith, General Manager, Kerry Hotel, Hong Kong
"The Future Brand" Keynote by Sarah Owen, Senior Editor, Digital Media & Marketing, WGSN
About WGSN:
WGSN (www.wgsn.com) is the world's leading trend authority for creative thinkers in over 94 countries. Our services cover consumer insights, fashion and lifestyle forecasting, data analytics, crowd-sourced design validation and expert advisory services. We help drive our customers to greater success. Together, we create Tomorrow. WGSN is part of WGSN Limited, comprising of market-leading products including WGSN Fashion, WGSN Instock, WGSN Barometer, WGSN Lifestyle & Interiors, WGSN Styletrial and WGSN Mindset, a custom advisory business. WGSN is an Ascential company. WGSN.com
About Ascential plc:
Ascential is a global business-to-business information company that informs and connects the business world in 150 countries through market-leading Exhibitions & Festivals and Information Services.
Ascential powers the prestigious Cannes Lions festival for the branded communications industry, the world's premier payments and financial services congress Money20/20, Spring Fair/Autumn Fair, the global fashion trend forecasting service WGSN, environmental risk data business Groundsure, e-commerce analytics provider One Click Retail and MediaLink, the strategic advisory and business services firm.
Ascential's premium products enable focus, growth and value. The company provides customers with world class content and connections empowering their businesses to be the best informed and best connected. www.ascential.com
For more information, images or interview requests, please contact:
Katrina Visser / Lisa van Boekhout
+31 20 794 4734
Janice Lai
Janice.Lai@wgsn.com
+852 9770 7107
Jane Windsor
jane.windsor@ascential.com
+44 7775 523156