Go back
WGSN Beauty
April 10, 2019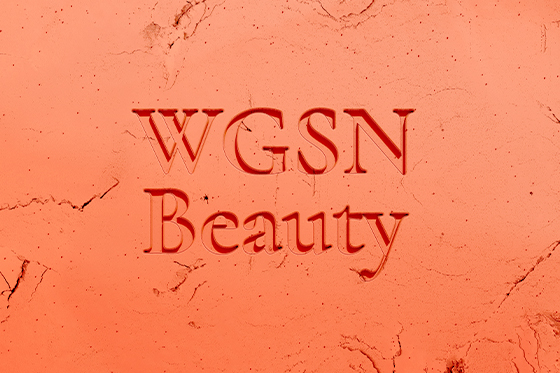 WGSN announces WGSN Beauty, a new forecasting platform for beauty product development
WGSN announces a new beauty forecasting platform, launched in Spring 2019.
Developed in response to beauty industry requests for a product that addresses the unique needs of
the sector, WGSN Beauty covers four key components of beauty product design: colour, ingredients,
packaging and texture & fragrance. This is combined with WGSN's unparalleled consumer insight
across all audiences.
Carla Buzasi, Managing Director, WGSN
"We know that brands are always searching for their next 'hero' product, and WGSN's new beauty
forecasting service is designed to help them create it."
"Our industry experts deep-dive into the areas that matter most for new product development teams,
giving them intelligence about what will affect the market long-term and how to design successful
products with staying power. Alongside this, WGSN's in-depth consumer insight across all target
demographics will give our beauty customers confidence that they are launching just what the
consumer needs."
To coincide with the beauty product launch, WGSN Insight has published Gen Z: Building New Beauty,
a white paper on the most influential group of beauty consumers on the planet. The report uncovers a
generation living between two worlds. Gen Zers move between digital (URL) and physical real life (IRL)
dimensions, with minimal distinction between the two. This 'phygital' lifestyle, blending the physical and
the digital, defines Gen Z and shapes its consumerism.
Jenni Middleton, Director of Beauty, WGSN
"Gen Z will make up 40% of consumers by 2020 and its 'phygital' mindset places it apart from any
generation that has come before. As Gen Zers criss-cross between two worlds, the URL and the IRL,
they want beauty brands to come on the journey with them. This means digitally innovative products
and services, alongside physical, real-life experiences."
"WGSN sees a Gen Z beauty future that includes AI-created make-up and fragrances, and 3D homeprinted
make-up palettes that can be filled in-store with bespoke colour shades."
"Alongside this URL digital innovation, Gen Z also demands an IRL real-life, planet-first approach from
beauty brands. Expect to see products made from algae and bacteria and packaged in biomaterials that
expand or contract to ensure no excess packaging waste."
To download Gen Z: Building New Beauty, please go to: lp.wgsn.com/beauty
For further information and images, please contact:
Saska Graville, WGSN (saska.graville@wgsn.com / +44 7725 552032)
Bibiana Mesa, WGSN (bibiana.mesa@wgsn.com / +34 7277 35084)
About WGSN
WGSN is the authority on consumer and design trends, helping brands across the globe design and
create on-trend products and experiences.
Our services cover consumer insights, fashion, beauty and lifestyle forecasting, data analytics, crowdsourced
design validation and expert advisory services.
WGSN is an Ascential company. Visit wgsn.com
About Ascential plc
WGSN is part of Ascential (LSE:ASCL.L), a specialist global information company that helps the world's
most ambitious businesses win in the digital economy. Our information, insights, connections, data and
digital tools solve customer problems in three disciplines:
• Product Design via global trend forecasting service WGSN
• Marketing via global benchmark for creative excellence and effectiveness Cannes Lions and WARC and strategic advisory firm MediaLink
• Sales via ecommerce-driven data, insights and advisory service Edge by Ascential, leading
managed services provider for Amazon Flywheel Digital, the world's premier payments and
Fin Tech congress Money20/20, global retail industry summit World Retail Congress and
retail news outlet Retail Week.
Ascential also powers political, construction and environmental intelligence brands
DeHavilland, Glenigan and Groundsure.