Go back
WGSN appoints Kevin Silk as Managing Director
August 1, 2016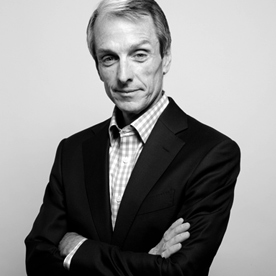 I August 2016 – Kevin Silk has been announced as the new Managing Director of WGSN, Ascential's global trend authority for fashion and creative industries. WGSN's portfolio encompasses its Fashion and Lifestyle and Interiors trend forecasting products, the retail analytics products Instock and Styletrial and the Mindset consulting division.
Kevin is currently COO of WGSN and will be taking over the leadership of WGSN from Jose Papa who has been appointed  Managing Director of Lions Festivals.
Kevin brings a wealth of experience to the role having previously been Executive Vice President of Stylesight where he helped shape the direction of the Trend forecasting industry and subsequently lead its merger with WGSN in 2014. Prior to that Kevin held senior leadership roles encompassing finance, operations, strategy, corporate development and product development at Stylesight, SAP, OutlookSoft, and Hyperion having started his career at EY.
Duncan Painter, Chief Executive, Ascential plc, said "Kevin has worked closely alongside Jose in leading the WGSN business to great success over the last two years. Together with his vast experience in subscription and SaaS businesses, this made him the standout candidate to continue to execute the strategy and business plan for this critical product brand."
Commenting on the announcement, Kevin Silk said, "WGSN is a really unique organisation that not only fuels creative development in our customers but also provides meaningful insights to drive their growth and profitability.   I'm thrilled to be leading the business forward and look forward to working with our team and our customers to continue to develop innovative solutions."
Kevin take up his new role with effect from 1 September and will report to Duncan Painter.  He will continue to be based in New York.
Contact
Emily Spiegel
(212)201-2806
About WGSN
WGSN (www.wgsn.com) is the world's leading trend authority, serving fashion and creative-led companies in over 86 countries. Our services cover fashion and lifestyle forecasting, data analytics, crowd-sourced design validation and expert consulting. We help drive our customers to greater success. Together, we Create Tomorrow. WGSN is part of WGSN Limited, comprising of market-leading products including WGSN Instock, WGSN Lifestyle & Interiors, WGSN Styletrial and WGSN Mindset our bespoke consultancy services. WGSN is owned by Ascential plc, a leading international media company that informs and connects business professionals in 150 countries through market-leading Exhibitions and Festivals, and Information Services.
Ascential powers the prestigious Cannes Lions festival for the branded communications industry, Spring Fair / Autumn Fair, the world's premier payments and financial services congress Money 20/20, and the global fashion trend forecasting service WGSN and the environmental data business, Groundsure. 23 of Ascential's 32 product lines are marketing leading and occupy number one positions. Ascential exists to provide our customers with world class content and connections empowering their businesses to be the best informed and best connected. Our products enable focus, growth and value. Ascential.com.