Go back
SoundOut Retail and WGSN, the global trend and insight business, set to launch unique new service
September 25, 2014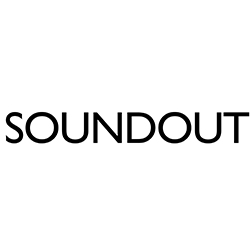 SoundOut Retail and WGSN, the global trend and insight business, set to launch unique new service
From early 2015, fashion retailers will have even greater power to predict best sellers before they hit stores
London, 26th September 2014: SoundOut Retail, the groundbreaking predictive analysis company and WGSN, a world-leading trend forecaster have partnered together to develop an innovative customer insight tool. The new service, which will enable fashion brands and retailers to better predict best-selling items before they hit stores, is set to be a game changer for the industry and will launch in early 2015.
This new product for the fashion sector is being built by SoundOut and WGSN, and will be powered by SoundOut's highly intelligent prediction software system. The new fashion tool will give retailers the ability to test consumer reaction to key variants including: new products, collections, colours, sizes and prices, as quickly as overnight.
In an industry where trends change on a daily basis and buying decisions can make or break a business, WGSN already inspires and validates the design decisions of its more than 75,000 users around the world. When the new service launches, WGSN customers will have fast access to a robust, trusted research tool to guide what will sell and what won't – with complete confidence and clarity.
SoundOut's technology links to hundreds of thousands of trusted reviewers who provide fast, honest feedback on new products. Responses are analysed and presented in a highly detailed, actionable format, enabling the data to be viewed from multiple perspectives.
The partnership with WGSN signifies SoundOut's official foray into fashion, having already conquered the music industry, where their software is now used by almost all major UK and US record labels and radio stations, to predict the hits before they are released.
The new service will initially be available in the UK and US, with rapid roll out anticipated in additional global markets over the following months.
David Courtier-Dutton, Founder and CEO of SoundOut said: "We are delighted to partner with WGSN to bring our innovative solution to the fashion industry. Like us, WGSN are pioneers in their field, so we are hugely excited to combine their expertise in fashion trend forecasting with our sophisticated platform. Together, we can jointly offer clients a truly unique product to help them better respond to the ever-faster business of fashion with clarity and certainty."
Duncan Painter, CEO Top Right Group, said: "We are constantly looking at ways to offer a better service to our Clients. We have an innovative product roadmap and also partner with leading companies, such as SoundOut, when the technology on offer is truly unique and outstanding. We are looking forward to offering this tool to our Clients next year."
For more information please visit soundoutretail.com / WGSNgroup.com
-Ends-
About SoundOut
SoundOut is a pioneering consumer-powered predictive analysis tool that allows businesses to accurately predict best selling items before they hit stores.
SoundOut combines crowd sourcing, the wisdom of crowds and big data to produce highly accurate and in depth information about consumer reaction to variants such as new products, trends, prices, colours and sizes.
Originally launched in the music industry, SoundOut is used by almost all major UK and US radio stations and record labels to accurately predict hits before they're released. SoundOut Retail now offers the same reliable insights to fashion brands and retailers, allowing them to avoid costly mistakes and increase profitability.
SoundOut was launched in 2009 by internet entrepreneur David Courtier-Dutton.
About WGSN 
WGSN provides strategic intelligence, trend forecasts, actionable insights and accurate product performance data to the style and retail sectors. It has a solid reputation as a leading provider of global, powerful information services that offer market, brand and product forecasts up to five years out. Its unique and innovative products and services enable global users to reduce risk and make better-informed business decisions. WGSN has trends and information hubs in New York, Hong Kong and London and has 16 offices around the world. It employs approximately 500 people, and more than 50% are content experts.
Carla Buzasi, the former launch editor of Huffington Post in the UK, has joined WGSN as its Chief Content Officer, and leads the content strategy across WGSN.
WGSN is owned by Top Right Group. www.wgsngroup.com
Top Right Group
Top Right Group is an international, B2B, multi-platform media group. Its operating companies provide trusted information, proven analysis and access to new customer groups. The Group delivered revenues of £271.4 million in 2013 and headline growth of 12% (9% organic). It has three main business areas, serving around 170,000 global clients:
Events, comprising i2i Events Group and Lions Festivals – owner of Cannes Lions, International Festival of Creativity;
Information Services, comprising 4C Group and WGSN Group; and
Subscription Content, comprising EMAP and MBI.
In 2013, Top Right Group delivered eight new geo-clone or launch events and further increased its international footprint through acquisition of three significant businesses – Educar and Mindset in Brazil and Stylesight, Inc. in the USA. 43% of revenues in 2013 came from international activities.
Contacts
For SoundOut enquiries please contact Sara White, Lisa Berwin Communications, sara@lisaberwin.co.uk, 0203 011 1168.
For WGSN enquiries, please contact press@wgsn.com