Go back
New concept fashion trade fair 'WeAr Select London' gears up for inaugural show
January 5, 2016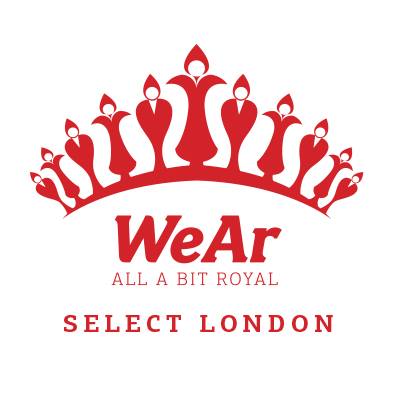 New trade fair will reshape the stressful experience of time-pressed fashion buyers
Physical and digital elements combine to redefine the buying experience
WeAr Select London, the new international fashion trade show is gearing up for its ground-breaking inaugural event on 9th and 10th January at Old Billingsgate, London.
The new concept fashion fair is set to revolutionise the traditional trade show experience by making the buyer's experience more easy and enjoyable. The event will bring together a diverse collection of more than 150 of today's most talented global designers to display their signature 'story-teller' pieces. Collections will span across menswear, womenswear, footwear, accessories, art and concept store items.
Organiser of WeAr Select, Shamin Vogel, explained: "WeAr Select has a mission to revolutionise the way brands connect with buyers. Many buyers are discouraged or unable to work through hundreds of brands presenting thousands of items, at shows. WeAr Select has taken on the challenge of bringing together a small selection of interesting brands to showcase no more than 35 items each. It will help buyers to understand the DNA of the brand in a second and ensure they find exactly what they want."
Shamin explains that, "WeAr Select London will also innovate to redefine other aspects of the trade show experience. It will combine conventional show elements with an innovative digital platform, curated by WeAr Global Magazine, a leading B2B fashion publication and a key event supporter."
The fair will push the boundaries of the traditional fashion trade show with its focus on art, presenting pieces from renowned artists such as Banksy, Fin Dac, Alec Monopoly and others, which will all be for sale at the show.
WeAr Select London will also feature exclusive seminars on upcoming fashion trends. The show's cooperation partner and leading producer of premium quality denim, ISKO, will present a trend seminar on denim and WGSN, the world leading trend authority, has partnered with WeAr Select to host a preview of the exclusive 'WGSN Buyers' Briefing'. The briefing will be presented by WGSN's Senior Events Editor, Katharine Smith, and reveal the hottest new trends for A/W 16/17. The session will ensure buyers stay ahead of the fashion curve, by offering them a checklist of the season's key trends from colours, details, fabric and finishes, and print and pattern updates.
Lauretta Roberts, Director of Brand at WGSN, said: "At WGSN we're always looking for ideas that can reshape and drive forward the fashion industry in new and exciting directions. We believe WeAr Select can redefine the often intense and stressful experience created by trade shows for time-pressed buyers. The designers participating demonstrate the high calibre of the show and we can't wait to see it come to life."
Running alongside London Collections Men WeAr Select will tap into a market of interested and present buyers. The trade show will operate a system by which tickets to the London Collections Men showrooms are valid at WeAr Select and vice versa.
A selection of some the designers attending WeAr Select:
ADD | Blackyoto | Blauer | Chie Mihara | Creative Recreation | Daniel Won | Elena Iachi | Eleventy | Gaastra | Grunge John Orchestra | Handstich | Haikure | Heinz Bauer Manufakt | Hudson | Isko | J Brand | Jean Shop | Jet Set | Joe's Jeans | La Martina | Lieblingsstück | Lords& Fools | Magrit | Miranda Konstantinidou | Moma | N&S Gaia | Neuw Denim | Nobis | Paige | PRPS | Refrigue | Robin's Jean | Salvatore Santoro | Schneider's | Shoto | Siwy | Ström | Tanya Elizabeth | Trista | Troa | Zinga
About WeAr Select London
WeAr Select London is a new international fashion trade fair taking place January 9-10th 2016 in
Old Billingsgate, London. In collaboration with leading global B2B publication WeAr Magazine, ISKO and trend-forecasting company WGSN, WeAr Select will open the trade season, attracting international buyers to London.
The USP of the show is to combine the power of a leading global B2B fashion and footwear publication, WeAr Magazine, with an innovative digital and physical platform. WeAr Magazine has been published very successfully for over a decade in English, Spanish, German, Italian, Japanese, French, Mandarin and Russian. The magazine is distributed to over 50 countries and is read by relevant international buyers.
The new concept for the show allows for brands to bring an edited selection of only 35 pieces per segment to the show and all stands are pre-built. This will allow buyers an overview of the season, from established international brands to up and coming designers. The theme of WeAr Select is that money should not outshine creativity.
For further information, contact Rachel Allen: info@wearselectlondon.com or visit www.wearselectlondon.com.