Design Tools & Resources
WGSN offers easy and intuitive tools to help you review catwalk collections, plan your next inspiration trip, build colour palettes and more...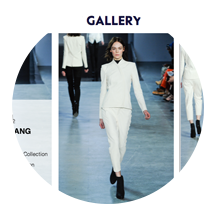 Catwalk Gallery
The ultimate viewer for catwalk images - posted immediately after each collection - with screen-filling head-to-toe shots of every look. Read our editor reviews and be the first to jump on the next big trends.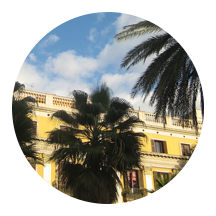 City by City
Make the most of your next trip by using WGSN's tightly-edited travel guides and mobile app. Our editors scour each city to give you the shortlist of shops, restaurants, hotels and exhibits.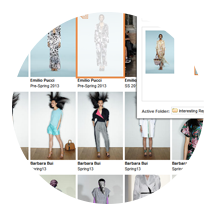 Clip
Wherever you find inspiration on the web, CLIP to WGSN allows you to save images to your Workspace so you can access them from anywhere, anytime.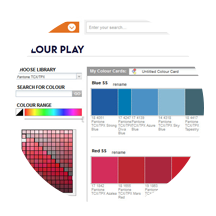 Colour play
Build your own colour palettes with this fun and easy-to-use tool.
Choose from the full Pantone, CSI, NCS and CNCS colour swatch libraries.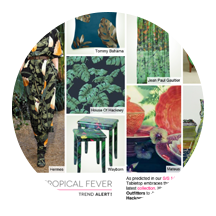 Trendlink
Search WGSN's coverage of current and evolving trend themes and topics - such as Tropical, Yoga, or Pink - tons of related reports linked together with one easy click.
Get a Demo
Contact our solutions team for a demonstration of WGSN, tailored for your role and business requirements.